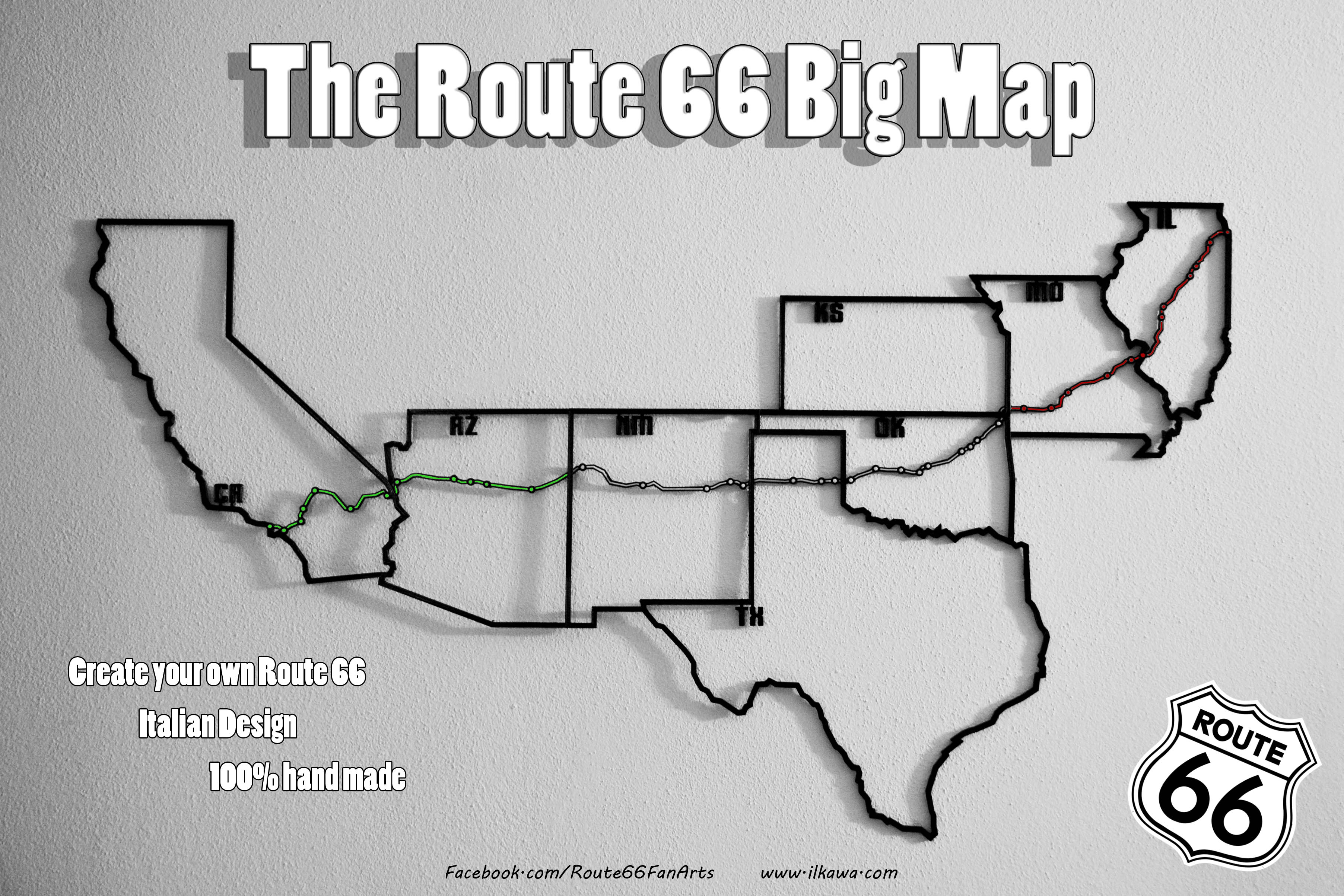 Quasi pronti alla presentazione de The Route 66 Big Map!
Sulla Pagina Facebook Route66 Fan Arts, nei prossimi giorni, verranno svelati dettagli e presto sarà disponibile per l'acquisto una fantastica Mappa della Route 66 completamente personalizzabile, realizzata completamente a mano e unica nel suo genere.
The Route 66 Big Map è la decorazione ideale per la parete del tuo studio, della tua taverna, del tuo salotto e misura 92 cm di larghezza e 51 di altezza!
Potrai acquistare ogni singolo Stato, uno per volta, a scelta, unendoli l'uno all'altro con l'originale sistema di innesto a calamita, inserendo nei tratti della Route 66 i Tiles di vario colore (saranno inizialmente disponibili i colori rosso, verde, bianco, nero, grigio e legno) per rendere The Route 66 Big Map solo tua!
Restate connessi per i prossimi sviluppi!
#TheRoute66BigMap
---
Almost ready for the presentation of The Route 66 Big Map!
Details will be revealed on the Route66 Fan Arts Facebook Page in the coming days and will soon be available for purchase of a fantastic, fully customizable Route 66 Map, completely handcrafted and one of a kind.
The Route 66 Big Map is the ideal wall decoration for your study, tavern, living room and measures 92cm wide and 51cm high!
You will be able to buy each State, one at a time, at your choice, joining them to each other with the original magnet coupling system, single in the sections of Route 66 the tiles of various colors (initially the colors red, green, white, black, gray and wood) to make The Route 66 Big Map yours!
Stay connected for the next developments!
#TheRoute66BigMap